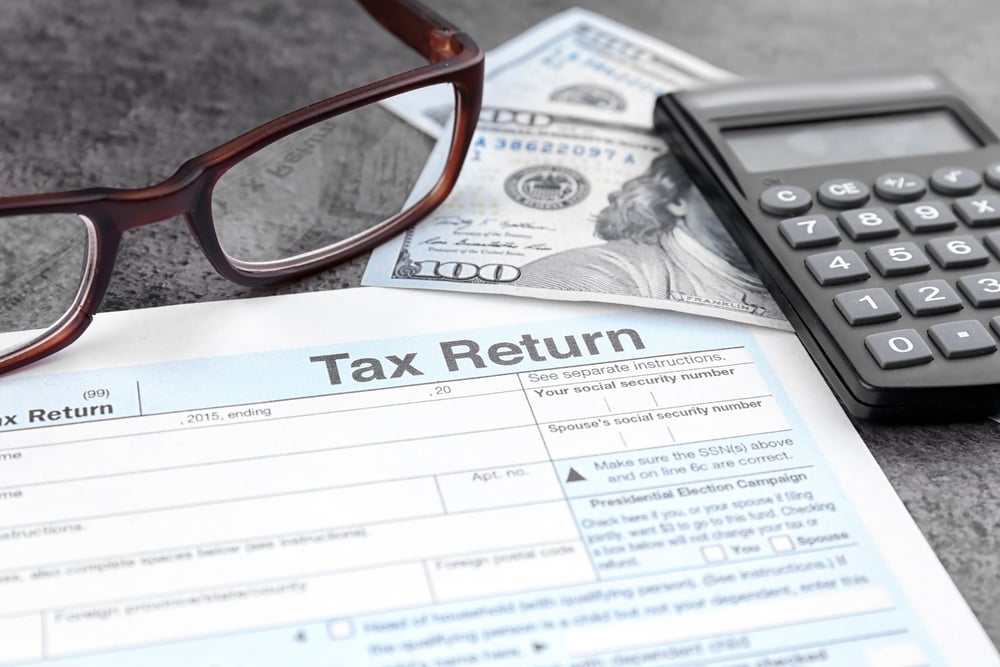 Going up against the IRS can be an overwhelming and daunting task. Most people have no idea of what the current tax laws are. You also may worry that the IRS has an unfair advantage over you as a private taxpayer.
Rather than take on the IRS alone, you may decide that it is in your best interests to hire tax professionals to help you in your tax situation. You could get the results and peace of mind you want by hiring us at Top Tax Defenders today.
What Top Tax Defender Does
Here at Top Tax Defenders, we know that most taxpayers are not knowledgeable or experienced to deal with the IRS or complicated tax issues by themselves. When they hire us, people no longer have to face these situations alone. They get a full staff of tax professionals who are on call and available to help them with their tax situations right away.
The call to Top Tax Defenders as well as the initial consultation is free. Our tax professionals specialize in dealing with a variety of tax matters including:
Settlement of back taxes
Stopping wage garnishments because of defaulted taxes
Removing tax liens
Removing tax levies
Stopping asset seizures
Audit representation
IRS officer help
We also specialize in:
Making an Offer in Compromise
Setting up a tax payment plan
Tax preparation
Customized tax planning
Criminal tax defense
Payroll taxes
Innocent spouse relief
Tax evasion representation
You can contact Top Tax Defenders today by calling the toll-free number or using the email contact form on our website.
More about Top Tax Defenders
One of the primary reasons that Top Tax Defenders gets favorable reviews from customers is that we do exactly what we say we are going to do to help clients. In fact, we specialize in assisting people who have been embroiled in IRS issues for years. We can take what seems to be like complicated tax matters and resolve them in a relatively short amount of time.
Further, we also can assist people who have never before filed taxes or have not filed taxes for years. When you do not file your taxes every year, it is only a matter of time before the IRS catches up to you and demands that you file your returns and pay your taxes. Ignoring the demands of the IRS puts you at risk of being charged with evasion or fraud and possibly having to pay expensive fines or going to jail.
At Top Tax Defenders, we can figure out for what years you need to file taxes and then help you get the returns filled out and submitted electronically. Electronic filing is faster and easier for most taxpayers. It also allows taxpayers to get refunds quicker.
When you are getting notices in the mail or served to you at your doorstep, you do not have to contact or deal with the IRS entirely on your own. Rather than ignore the letters, you can contact us at Top Tax Defenders to ask about how we can assist you today.
You avoid the worry of what is going to happen to you and your finances because of outstanding tax debts. At Top Tax Defenders, we can figure out the best solution for your particular tax situation and then represent you before the IRS to make sure the matter gets resolved quickly and for as little money as possible.
An Example of How Top Tax Defenders Can Help
The case of Jim and Amanda Newman highlights the services and resolutions that Top Tax Defenders can offer to taxpayers. The Newmans were both self-employed and worked out of their home.
They knew they had to file taxes on their incomes each year. However, they were unclear of how to file the taxes, what forms to use, or when their tax payments were due throughout the year.
They looked on the IRS website to try to figure out the tax filing process on their own. However, despite the IRS' attempt to clarify this process, the Newmans could not find the information they were looking for online. Eventually, they got a notice from the IRS in the mail that they owed more than $23,000 in back taxes.
Rather than despair about their situation, they immediately contacted us at Top Tax Defenders for help. They realized quickly that by choosing us, they had access to a wide array of tax specialists including accountants, former IRS agents, tax resolution specialists, and even a case manager.
In a short amount of time, we figured out what tax years the Newmans needed to file tax returns for and then got to work filing and submitting those returns to the IRS. Our tax specialists also made an Offer in Compromise to the IRS. When this offer was denied, we filed a tax penalty abatement and secured the refund of penalties for the Newmans.
With the penalties abated, the Newmans allowed us to represent them before the IRS to work out an affordable repayment plan for their outstanding tax balance. They soon found themselves back in good standing with the IRS. They also secured a valuable relationship with us at Top Tax Defenders to help them with their tax planning and tax preparation each year.
Don't Do This Alone
When you have any tax situation you need to deal with, you do not have to go up against the IRS by yourself. Instead of researching complicated tax laws or allowing yourself to be overwhelmed during an IRS hearing or audit, you can get the help you need to resolve the situation to your satisfaction by contacting Top Tax Defenders now.
We offer a wide array of tax resolution products and services. You may even be entitled to a refund from the IRS when you allow us to assist you. You avoid having to pay more than you owe and might avoid costly penalties, fines, or even jail time by hiring Top Tax Defenders to take the lead in your tax situation today.