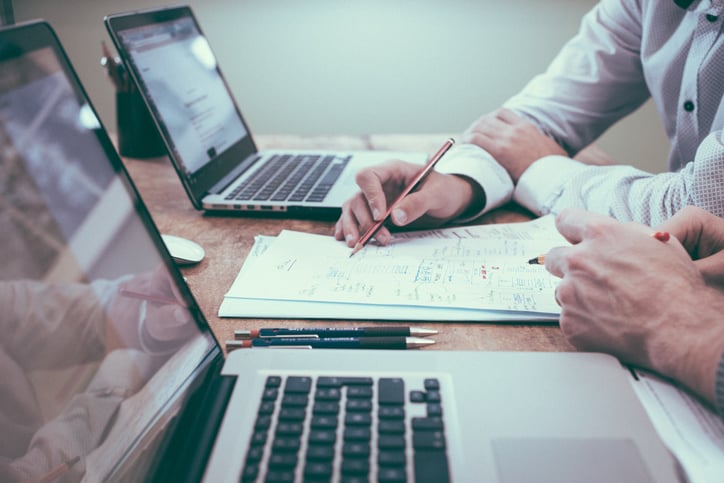 As your business grows, you may find it wise to hire employees. Hiring employees can help your business meet the new growth and also improve the service or products you provide your clients. Before you bringing in any extra help, however, you should know these five important
tips for hiring employees
.
Get an Employee Identification Number
The
IRS requires that business owners
who wish to hire employees first get an Employee Identification Number, or EIN. Many people who own businesses apply for EINs to lower their risk of identity theft.
You can use your EIN to file your business's tax returns instead of your Social Security Number. The number also allows the IRS to identify your business and to keep track of its earnings and any taxes you pay in each year. You can file for and receive an EIN by filling out IRS Form SS-4, which can be found on the IRS website.
Register with Your State's Labor Department
The state in which your business is located will require that your register your company with the state's labor department. This step is required prior to you hiring any employees. The registration allows you to start contributing to your state's unemployment compensation fund.
Purchase Worker's Compensation Insurance
Most states also require that business owners purchase worker's compensation insurance before hiring employees. You can purchase the insurance from any reputable commercial insurance agency. This coverage is required so that your employees are protected in case they are injured or become ill because of an on-the-job accident.
Ensure that Applicants are Authorized to Work
The state and federal government both require that you make sure that people are authorized to work for you and your company. Employees are generally required to be legal citizens or residents of the U.S., have a
Social Security number
, and be of legal age to work in your business's industry. For example, if you own a liquor store, your employees will need to be at least 21 years old.
You may be required as well to verify this information by checking forms of identification like:
A driver's license
A state-issued ID card
A Social Security card
A current passport
An alien registration receipt card
A permanent resident card
A U.S. military ID
A voter registration card
If you plan to hire employees younger than age 18, you can verify their identities and authorization to work with school records, clinic or doctor office records, a school ID, or a school report card.
After you verify potential employees' authorization to work, you should have them complete an I-9 or a W-2 form.
Know How Much to Withhold
As an employer, you will be required to withhold taxes from your employees' paychecks. Some of the taxes that you will be required by law to withhold include those for:
Medicare
Social Security
State taxes
Federal taxes
After you hire employees, you should have them complete a W-4 form. This form allows people to indicate how many
exemptions they would like to claim
. The number of exemptions generally reflects their family size or the number of dependents they are supporting with their incomes. They are legally allowed to change their W-4 forms as their household circumstances change.
The growth of your company can translate into increased business and higher revenue. It can also mean that you need help serving your clients' needs. When you have more to take care of than you can handle alone in your business, you may see the wisdom of hiring employees. Before offering anyone a job with your company, you should take these five tips into consideration.