Our Mission And Promise
At Top Tax Defenders, we believe that our mission is to protect the rights of our clients. We promise to make every attempt to exceed our clients' expectations at every opportunity and to help resolve their IRS tax problems fast. We know that through hard work, perseverance, knowledge, experience and applying our proven methods will lead us to success.
We Solve IRS Tax Problems!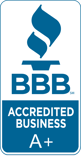 IRS tax problems require immediate action. To collect tax debt, the IRS has almost unlimited powers that it can use to destroy your financial and personal life. They can and will use everything in their power to collect the taxes owed. These can be federal tax liens, wage garnishments, levies and intimidating notices and telephone calls. To protect yourself, your home and your job from this IRS assault, you need a tax company that understands how the IRS works, on your side. Our tax specialists and attorneys understand the complexity of your IRS back tax problems and will work hard to get you the IRS tax debt relief you deserve.
Top Tax Defenders has the knowledge, experience and proven methods that will give you the results you need to fix your IRS tax problems. We have over 27 years of experience working with the IRS to aggressively pursue the best possible IRS tax debt solution for our clients, saving them thousands of dollars and helping them regain their peace of mind. Our firm offers many tax relief services, including:
Our tax specialists and attorneys are ready to help and give you the best possible solution for your IRS back taxes. You deserve to have your life back and get this 800 pound gorilla off of you, call or fill out our contact form now!
Watch Our Recent Commercial